Ton Koopman: "Bach is the greatest composer there has ever been"
Ton Koopman has only recently been the new president of the Bach Archive Foundation, which organizes the internationally renowned Bach Festival in Leipzig every year. The Dutchman succeeds British conductor Sir John Eliot Gardiner, who stepped down in 2018. Like Gardiner, 74-year-old Koopman is an expert in historical performance practice for early music. The musicologist, organist, harpsichordist and conductor has recorded numerous Bach works on CD and was awarded the Bach Medal in 2006.
Deutsche Welle: Mr. Koopman, did you expect to be elected President of the Leipzig Bach Archive Foundation?
Ton Koopman: I was very pleasantly surprised when I was asked. It's a great honor and I'll do my best. I've known the institution since the 1970s. The people who work there are very nice and make a very harmonious team.
It is said that when it comes to music you are very enthusiastic, always full of ideas and enjoy planning musical projects. Do you already have some initial ideas?
One thing that we have already talked about is an exhibition. We plan to show pictures and engravings as well as books, manuscripts and scores from my collection, along with things from the Bach archive. The director Peter Wollny knows my large collection. I own over 10,000 books on pre-1800 music.
I also have around 7000 pictures, engravings and many portraits of composers. Among them are some very rare ones, such as a portrait, a copper engraving showing the German baroque composer Heinrich Scheidemann. Two of them still exist and I am the second person in the world to own this portrait. There are also engravings from old instruments and ensembles. This results in a beautiful exhibition with a rare glimpse into my private collection, with pictures that were made between 1400 and 1800. I've been collecting them since I was 13 years old, so for a very long time.
It is unusual for a 13-year-old to be interested in old prints and books. How did that happen?
I was an organist in a church and got a little money for it. If I saw an old book that spoke to me or an old engraving, I had to buy it. I still have all the things I bought for little money a long time ago, and the older they get, the more valuable they get. My selection is also getting better and better. Many collectors ask if I have something twice that we can trade. Dealers call and offer me things for my collection. In this way, the collection continues to grow year after year.
What's your best piece?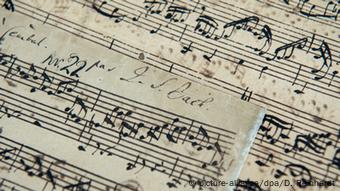 Ton Koopman does not own any autographs by Johann Sebastian Bach. This was auctioned for 2.96 million euros.
For example, I have the regulations of the Thomas School in Leipzig from Bach's time from 1723 in the German version and also in the Latin version. I am proud that I bought this at a German auction. I also own the entire work of the poet Picander, all five books, not just four. It contains, among other things, the libretto that Bach set to music alongside the Bible verses when he first performed his St. Matthew Passion, which I am very proud of. However, I do not have any original Bach autographs as in the Bach archive. I would need a different job than just being a musician.
You not only have a long relationship with old music books and pictures, but also with Johann Sebastian Bach himself.
When I was six, I sang in a boys' choir, we performed Bach choirs at Christmas and Easter. That was the first contact with Bach. Then I was an organist, an amateur who played Bach on the organ with both hands and feet. So good that I became a church organist when I was ten years old. I played Bach, Buxtehude and Frescobaldi. For me, Bach is the greatest composer who has ever existed.
You later recorded all of the Bach cantatas on CD.
Yes, all of his cantatas and organ works. I also recorded all of Buxtehude's works. I've done a lot in my life and there is still a lot to come.
You also run your own label ...
Yes, it's called "Antoine Marchand". Translated from French, that means "Ton Koopman", in German "Anton Kaufmann", which is my name. That is also the reason why I play Louis Marchand at the Bach Festival on Sunday evening when we and my former student Andreas Staier perform the famous competition between the composer Louis Marchand and Johann Sebastian Bach on the harpsichord. I play Marchand, of course. Staier will play Bach with pieces that we have chosen together. Next year I will also be there as a conductor at the Bach Festival.
As president of the Bach Archive Foundation, you should also represent the organization externally and abroad. Have you already planned your next trips?
When I am abroad, I will also appear in my role as President of this institution. For example to win sponsors and to talk about the Bach archive. First of all, I'm still at the Schleswig Holstein Music Festival. In October I will go to Japan and in November I will fly to America and Canada and give concerts there. I then combine that with my tasks for the Bach archive. I still travel the world a lot and I will proudly show that I am President of this institute.
They conduct, have their own ensembles, their own label, play the organ and harpsichord and publish as musicologists. And now you are still President of the Bach Archive Foundation. That sounds like a very busy schedule.
I still have enough time every day. You just have to plan everything well and not lose too much time. If you want to lose time, you should do it on vacation.
The interview was conducted by Gaby Reucher.
The Bach Archive is not only the organizer of the Leipzig Bach Festival, but also a musical competence center and research institute. Its purpose is to research the life, work and impact of the composer Johann Sebastian Bach and to preserve his legacy.