What is web application development
Web application development
Do you need a tailor-made software solution for your company?
What is a web application?
Interactive applications with web technology

Web applications or web apps are based on the same technology as normal websites, but have a significantly larger range of functions. Users can interact with the application, log in and make database changes.

The advantage of web applications over conventional applications is their interoperability: Every device that has a browser can interact with the web application.

LeapHub GmbH develops high-performance web applications with modern technology: PHP 7, HTML5 and CSS 3. High quality is guaranteed by static code analysis, high test coverage and compliance with our higher quality requirements.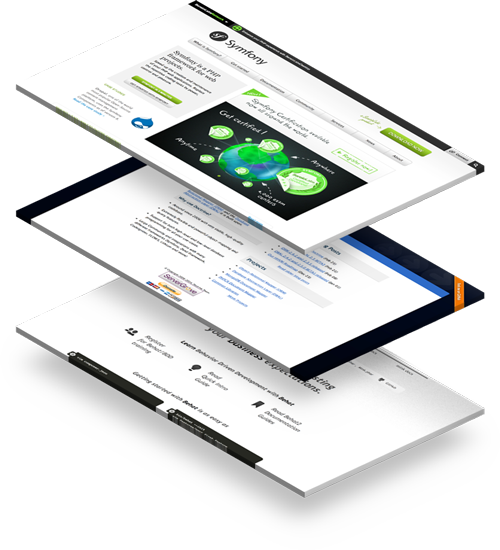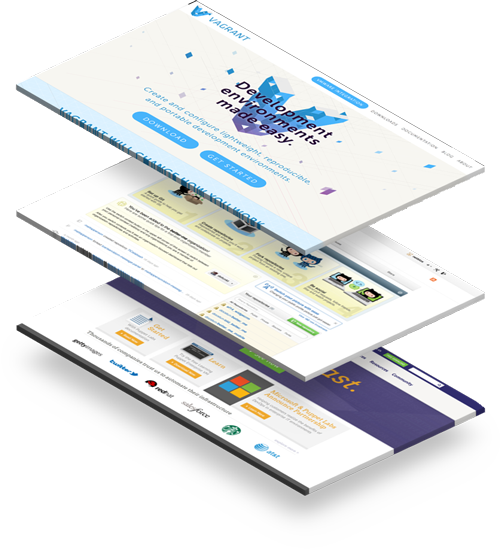 Standard solution or individual software
When you should rely on in-house development

Modular content management systems are often used to cover the functions of web applications. In some application cases, this can also cover all requirements - by combining existing standard solutions with modular development, e.g. with Typo3, Wordpress or eCommerce solutions such as Oxid.

Standard solutions have the advantage that they can be implemented more quickly and published more cheaply. The disadvantage is that some requirements are difficult or impossible to implement.

LeapHub web applications start where standard solutions reach their limits: Content management systems are often so complex that high-performance implementation of interactive elements cannot be implemented at all or only with enormous additional effort. Here it is important to have a partner who can draw on many years of experience and have a high level of expertise in individual software development.
.
Agile software development
1

Requirements analysis

2

implementation

3

quality assurance

4

Retrospective
credentials
Identification management system for tamper-proof authentication of products, documents, people and supply chains.

Germany's largest consultant for internal tariff changes uses CRM software from LeapHub GmbH

Information portal for the Swiss health insurance market

Marketing automation platform for generating and qualifying leads using email, search engine and retargeting campaigns.
Your strong partner
Software development from LeapHub

If standard software can no longer meet your requirements despite adaptations and modifications, LeapHub will develop individual software solutions for you. On the basis of modern technology, we develop your web application that exactly covers your requirements and can be integrated into your existing IT infrastructure.

We specialize in the development of web applications and offer our services on a broad spectrum: from requirements analysis to quality testing.

Our customers include companies from the telecommunications industry, finance and insurance, public institutions, eCommerce and marketing.

Make a project request now