Pakistan's women are tackling it
In Pakistan, when women open a bank account, apply for a visa or want to buy a house, they are always asked about their father, brother or husband. "It has become a part of our lives," says Zavi Fatima, a young news anchor from Pakistan. She has more rights than other young women in Pakistan because she comes from a wealthy and educated family. Work and career are almost normal for women from the urban upper class. This is also shown by successful Pakistani politicians such as Fatimah Jinnah, sister of the state founder Mohammed Ali Jinnah, and Benazir Bhutto, the first head of government of an Islamic country.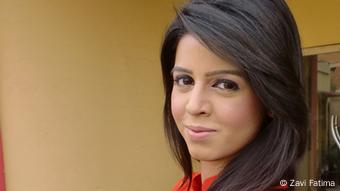 Zavi Fatima has more rights than other young women in Pakistan
But they only represent a minority. The majority of women in Pakistan do not enjoy such freedoms. In the sad reality you have to struggle with strict gender relations - regardless of whether for legal or traditional reasons.
Girls - burden instead of joy
Traditions are still very firmly anchored in rural areas. Girls are more of a burden there. They need a dowry at the wedding and then move in with the husband's family. A lost retirement plan for the parents. "In the rural areas of Pakistan, men often make decisions for the women in their home in very unfair or cruel ways," says Zavi. "In the southern province of Sindh, for example, women are forced to marry according to the Koran." No one else could then marry her. The land and property of the women remain in the family.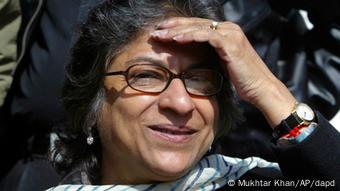 Asma Jahangir, lawyer and human rights activist from Pakistan, helps women in emergency situations
But not only traditions, but also a lack of education is part of the problem. "Women often don't know that traditions are simply misinterpreted," says Zavi. For example the Islamic concept of Waldiyat, which literally means fatherhood. "Waldiyat isn't bad per se," says Zavi. It just means that a woman should seek advice from a male family member when an important decision is made. But in many places it is used incorrectly, namely "not as advice, but as coercion".
Women's Rights and National Legislation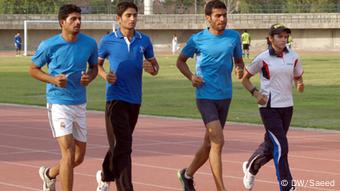 The fact that women can train in public today is only possible through the new legislation
The unequal treatment of women in Pakistan is also due to laws that have severely restricted women's rights over the years. The women of the upper class feel this again and again. For example, Jehan Ara, president of an IT company in Pakistan and well over 40, has complained that she needed her father's written permission for a visa for Indonesia. According to the 1973 constitution, gender equality is firmly anchored. But the implementation leaves a lot to be desired.
In the course of history there have also been setbacks in the struggle for more equality. For example, General Zia-ul-Haq, who ruled from 1977 to 1988, introduced laws in 1979 that were significantly more misogynistic than Sharia law. In Pakistan they are known as the Hadood Regulations. They forbade women to play sports and established the so-called Purdah. Accordingly, women have to hide behind a veil or curtain in public.
Even Benazir Bhutto campaigned for women's rights, but did not introduce any new laws during her two terms in office in the late 1980s and mid-1990s. It was not until 2006 that the Pakistani parliament, under the government of General Musharraf, passed the Women's Protection Act, which provided for the repeal of some Hadood regulations.
Difficult implementation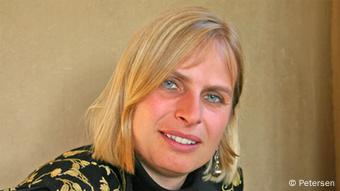 Britta Petersen, office manager of the Heinrich Böll Foundation in Islamabad, Pakistan
"The current government has also tried to improve the situation of women in Pakistan, but many of the problems remain because of old customs and traditions," says Britta Petersen, office manager of the Heinrich Böll Foundation in Islamabad. More and more women therefore advocate more equality. The implementation of the laws is still difficult even in large cities, says Petersen. "If you want to enforce a law, you have to have a police force that is well trained and motivated to pursue certain incidents at all," says Ms. Petersen. "And then you have to find witnesses ready to testify."
Women and human rights defenders in Pakistan have achieved many successes over the past three decades. "Much more than we expected," says Asma Jahangir, a well-known lawyer and women's rights activist in Pakistan. But much more needs to happen for women across Pakistan to benefit. "That will take some time," says Jahangir.
"We mustn't forget that in Germany, too, it wasn't that long ago that men had to agree if a woman wanted to open an account," says Petersen. As in Germany, such a change also takes time in Pakistan.